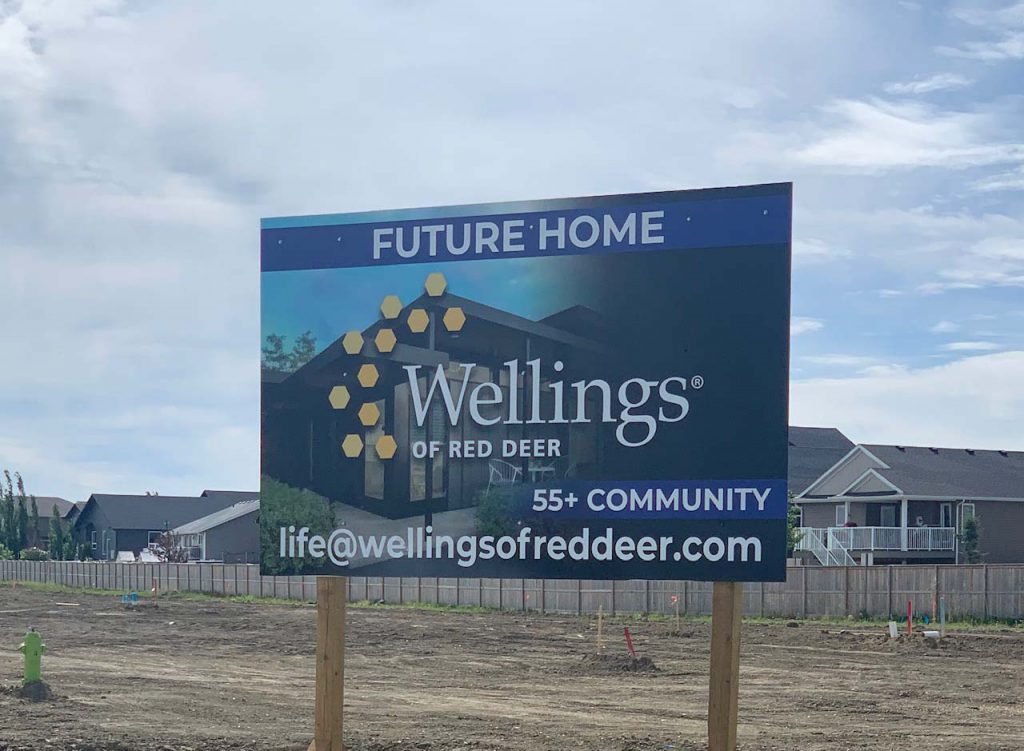 Nautical Lands Group of Companies (NLGC), is proud to introduce the launch of a unique Wellings 55+ community in Red Deer, Alberta.
Carp, Ontario: The WELLINGS brand is synonymous with design and development of seniors' residential communities. Embracing an ageless mindset for adults 55+, the Wellings represents Flexibility by Design, and Carefreedom Living® by Choice.
We believe there is a direct correlation between happiness and the living spaces you call home. Wellings' vision has always been about creating communities that evoke a positive change in people over time. Wellings represents affordable senior-living, with a focus on right-sizing and simplifying life in a fun community that's connected and comfortable. We are committed to transforming the way retirement living is perceived and experienced by creating communities that are grounded in an ageless mindset. It's this mind shift that leads our residents to fully enjoy a new beginning by creating their own perception of retirement: one they define for themselves, on their own terms. Wellings is where you belong, long before you ever need a retirement home. Our residents are too young to live in a retirement home with care, and don't want to pay for services they don't need. The Wellings concept provides complete independence, with a month-to-month leasing model, in a maintenance-free community without health care.
In the Spring of 2022, Phase 1 will begin in Red Deer, which will see the construction of 77, one- and two- bedroom villas, within 15 one-storey bunglows, as well as the 8000 square foot Clubhouse. All villas will include radiant floor heating throughout, a full-sized kitchen
including appliances, washer and dryer and plenty of amenities.
The Wellings of Red Deer is an award-winning concept for active adults 55+, which includes a community clubhouse full of amenities including a fitness centre, games room, community kitchen and outdoor gathering spaces.
To learn more about the Wellings of Red Deer, visit wellingsofreddeer.com
CONTACT INFORMATION:
Leasing inquiries: Visit www.wellingsofreddeer.com, or contact Freddi Rodier, life@wellingsofreddeer.com
NLGC Alberta Project Manager: Adam Knight, ak@nlgc.com
NLGC Construction and Design: Peter Gregor, VP Construction and Design, pg@nlgc.com
NLGC Planning: Angela Mariani, Lead Planner, angela@nlgc.com
Marketing: Natalie Tommy, VP Marketing, ntommy@nlgc.com